UFC Vegas 29: (The Korean Zombie vs Ige) Picks and Predictions
UFC 263 was great, but my picks for it were not. I went 2-3 straight up picking fight winners, but this week I'm going to turn things around and help you stack some bread again.
There are about 100 people that consistently view my blogs. If you could all share it with one friend each, it would help us out here at Pickin' Winners tremendously, and we'd all really appreciate it. Thanks!
Being that this is a tough card with a lot of new fighters to the roster, rather than giving picks for the whole card, I'll only provide my favorites and locks. Prepare yourself for some underdogs. Let's dive in.
Casey O'Neill +142 vs Lara Procopio -172
This is the first fight of the prelim card, which you can watch on ESPN for free. I like Casey O'Neill in this fight because of a few factors. O'Neill has 2 inches of both height and reach advantage over Procopio. They're both new to the UFC, but O'Neill has been riding an 11 fight win streak that's carried over since before she joined the roster, and her L column remains a zero. Her UFC debut was back in February, and she looked incredibly dominant. Finally, she trains at Xtreme Couture, which also houses legends like Francis Ngannou, Forrest Griffin, Randy Couture, and another great woman by the name of Meisha Tate, who always gave Ronda Rousey trouble. (Dan Ige, one of headliners, also trains at Xtreme Couture.)This gym preps their fighters by teaching them all aspects of MMA, as well as sending them into the octagon with solid game plans. I'll be taking Casey O'Neill straight at +142.
Dhiego Lima -185 vs Matt Brown +160
Dhiego Lima is much younger than Matt Brown in MMA years. Lima is 31, as opposed to Brown, who's walking in on Saturday at the old age of 40. A lot of fighters peak or reach their prime in their early 30's, whereas once they hit their 40's they decline quickly. We've seen this with guys like Cowboy, Tony Ferguson, and many others. Fighters and their chins have a shelf life, and Matt Brown is about to hit his expiration date. Dhiego Lima has impressive takedown D, whereas Matt Brown is relying heavily on takedowns in this late stage of his career. It looks like this fight stays on the feet, and if it does, Lima has the striking ability to win against Matt Brown. I'll take Dhiego Lima here at -185 and add him to my parlay.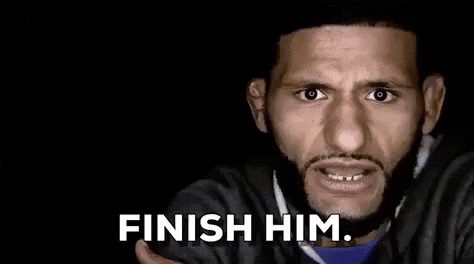 Bruno Silva -130 vs Wellington Turman +100
Bruno Silva is a huge favorite of the public going into this one, but if you've been following these picks for a while, you know I like to fade the public. Bruno Silva is 31 years old and hasn't fought since 2018, so ring rust could be a factor for him in this fight. Turman is 24 and shows a lot of promise. This is a tough fight to pick, as Bruno Silva could come back strong after three years off, but I'm willing to bet against that and take Wellington Turman straight.
Julian Erosa +115 vs Seungwoo Choi -145
Another rough fight to pick. Julian Erosa is a complete fighter, with both knockout and submission wins on his record. Choi has never won by submission, but has been submitted before. Erosa has a highly unorthodox striking style, reminiscent of a young Anthony Pettis, and won his last fight via flying knee in the first round. Prior to that, he's had third round submission wins which show great stamina management and fight IQ. I think Erosa will make this a striking battle for rounds one and two, tire Choi out, expose Choi's BJJ weakness and win in the third by submission. I'll be taking Erosa straight as yet another underdog at +115, as well as taking him to win by submission at +400.
Aleksei Oleinik +205 vs Serghei Spivac -255
Aleksei Oleinik is really old, almost 44. He started his career in 1996, and Serghei Spivac was born one year before that. Oleinik's longtime strength was in grappling, but lost to Chris Daukaus, who had multiple submission losses on his record. Spivac is also a great grappler, and pretty good in the striking realm. He doesn't have one punch KO power like some of the other heavyweights, but if Oleinik tries to takes Spivac to the ground, he'll use his sambo proficiency and counter all of Oleinik's moves. I'm going with Spivac here at -255, adding him to my parlay.
Dan Ige -145 vs Chan Sung Jung +115
Chan Sung Jung is known as the Korean Zombie because he eats a lot of punches right on the chin and keeps walking forward. There's only so long a fighter can absorb those kinds of hits before it affects their chin. The damage he's taken over the years was present in his battle with Brian Ortega. Dan Ige, on the other hand, has developed knockout power recently, which spells trouble for The Korean Zombie. Not many people are aware of Dan Ige yet, but The Korean Zombie is a name. This is a setup fight for Dan Ige to elevate him against a reputable opponent. I'll be taking him in my parlay at -145.
My Parlay
Dhiego Lima -185
Serghei Spivac -255
Dan Ige -145
Total Odds: +262
Like my picks? Hate em? Or more importantly, if I helped you stack some bread, let me know on Twitter @53keppi. Bet responsibly.