UFC Vegas 27: Font vs Garbrandt Picks and Predictions
I'm heading into this week with a record of 14-6 picking UFC fights, with 3 of 4 big props hitting last week. We've got a couple of brawls coming up tonight, and its only right that we profit off them.


This is a pretty good card for a fight night, all things considered. Between Ben "Huggy Bear" Rothwell finally fighting again, the pro chess player David Dvorak using his sharp mind and tactics, and the potenital shakeup of the bantamweight division, we're in for some fun. Make sure to bet responsibly.
Ben Rothwell (-335) vs Chris Barnett (+250)
Ben Rothwell is a beast. No other way to put it. Every time he steps into the octagon, there are fireworks. He prefers to get in close and brawl early in fights. It won't be hard for him to get in tight and make it a dog fight, considering he is 6'4 as opposed to Barnett's measly 5'9. Barnett is taking this fight on short notice, whereas Rothwell has been preparing for fights for months, only to have them cancelled last minute for various reasons. He's almost 40 years old and knows his time to make a name for himself in the UFC is growing short, and the best way to do that would be via walkoff KO. -335 is a thick price tag straight up, but with a 74% KO rate in previous fights, I am calling two locks right now: Rothwell to win via KO at +100, and this fight to not go the distance at +160.
Jack Hermansson (-162) vs Edmen Shahbazyan (+130)
Jack Hermansson is a different kind of dog. He's lasted five rounds with some of the greats right now, like Marvin Vettori who's up for a title fight against the Stylebender next month. He's fought through broken ribs, broken feet, and broken orbital bones. Jack has a different kind of mental toughness. He also is a far better all around fighter than Edmen, with a nice grapple game and ground and pound. Edmen is not gonna break any of Jack's bones this week, and if he does Jack won't even be phased. Finally, by MMA math, Jack lasted with Vettori, who beat Derek Brunson, and Derek Brunson TKO'd Edmen Shahbazyan. Jack Hermansson feels like a lock straight up.
Felicia Spencer (-186) vs Norma Dumont (+150)
Felicia Spencer could be the champ in this weight class if it wasn't ruled by the Lioness Amanda Nunes. She's got a crazy good submission game, and has first round submission wins over great fighters like Megan Anderson. Megan Anderson knocked out Norma Dumont. Norma Dumont is taking this fight on short notice, and even with a full camp she couldn't hold a candle to Spencer. I'm taking Spencer in my parlay, as well as Felicia Spencer to win by submission at +300.
David Dvorak (-500) vs Juancamilo Ronderos (+335)
Dvorak is a pro chess player with a tactical mind miles above many other UFC fighters who's brains have turned to mush. His opponent dropped out, and Ronderos is taking this on short notice and has never fought anyone of note. Dvorak is 5-0 since entering the UFC, has a few decision wins on his resume due to his tactics, and has never been KO'd. -500 is a harsh line for Dvorak but I'm gonna add him to my parlay.
Yan Xiaonan (-125) vs Carla Esparza (+100)
No denying Yan Xiaonan is a beast, but she hasn't fought anyone credible besides Angela Hill. I'm taking Carla Esparza here due to the juicy underdog line, her experience with some of the GOATs, and the way women's MMA fights are scored. Control time is valued more than damage, unlike mens fights, and Carla has a history of taking opponents to the ground and laying on em like a blanket.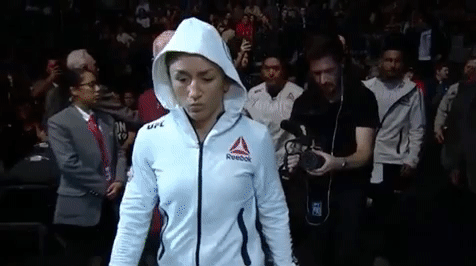 Rob Font (-110) vs Cody Garbrandt (-110)
Look at those lines, we got ourselves a pickem fight! The bantameight division is looking for a new champ since Aljo is busy working to win an Oscar. I have a feeling this will be more of a boxing match than a full MMA fight as both of these guys are standup strikers, and not well versed in grappling. I'm taking Font here due to his almost 7 inch reach advantage, impressive wins, and Cody Garbrandt's 11 month hiatus after a terrible battle with covid. Rob Font can maintain distance with his reach and does damage with looping crosses out of range of his opponents. When Cody gets hit with those shots he tends to get angry and strike wildly, opening himself up to a potential KO punch. Hopefully, that is the case, because I will be adding Rob Font to my parlay, as well as taking him for a knockout win at +165.
My Parlay
Ben Rothwell -335
Felicia Spencer -186
David Dvorak -500
This comes to a total of +139.
Disclaimer: I am not an expert. Bet responsibly.