Stanley Cup Game 1: Picks and Predictions
Game 1. Tonight. Stanley Cup Finals. Montreal Canadiens vs the Defending Champs, Tampa Bay Lightning.
This series has the potential to be earth-shattering. Montreal hopes to be the first Canadian team to win the Cup since they did in 1993.
I wasn't born then. Some of the players taking part in this series weren't born yet. This series should be a good one.
Montreal is a huge, physical team on defense, and that always wears teams down as the series progresses. Price is in net, which should scare Tampa fans, as he appears to be the hottest goalie in this entire postseason. He's one of the main reasons the Canadiens are in the Finals.
Tampa has the stronger offense in this matchup, and gets a lot more production on that side of the ice. Their goalie is almost as good as Price. it's hard to see a scenario in which defending champs Tampa loses this series, as they attempt to win back-to-back Cups.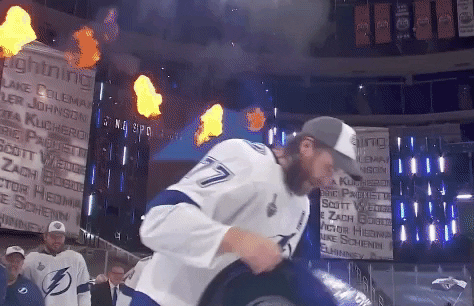 I foresee Tampa winning by a score of 3-1 tonight. The offense is rolling and their defense has the ability to hold Montreal to one goal.
The Picks: Tampa ML -200 and Under 5 goals +105
Series prediction: Tampa to win in either 5 or 7 games.